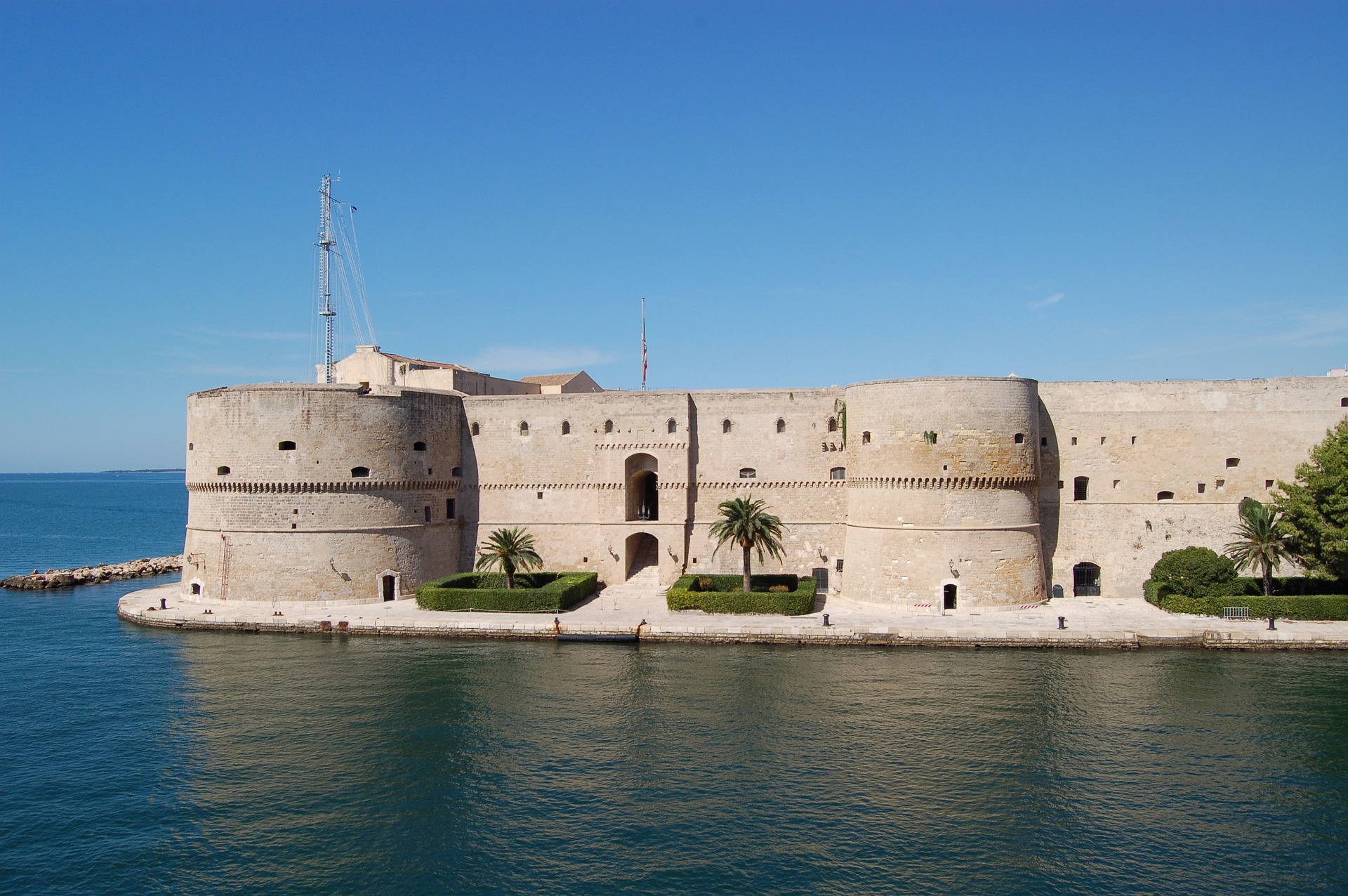 The territory of Taranto comprises a mosaic-like landscape, with dissimilar but harmoniously melted features and it presents itself as the landing place of different cultures, which left abundant traces of their former presence over the centuries: churches, castles, palaces, remains of ancient civilizations constitute today the rich cultural heritage of this area.
The history of the town can also be traced in the folklore of many popular or religious festivals which are performed throughout the year and are mostly dedicated to the ancient crafts still practiced in small workshops.
Many are the itineraries to be explored within this beautiful corner of Puglia, and all of them have a common trait: the varied and tasty local cuisine deriving from ancient traditions and based on top quality ingredients, especially the passion that the Tarantines put in the preparation of their specialties.
The bus stop is located in via Napoli at the Trade Port.
In the square there are several bays where the arriving or departing buses stop.
Our vehicles stop in front of the ticket sale point So.Gir Viaggi, inside which there is a waiting room where it is possible to wait for one's bus.
Upon arrival in Taranto, it is possible to reach the main areas of interest of the city by the AMAT urban bus service. Tickets can be purchased at So.Gir Viaggi.